Single & Solo Cruises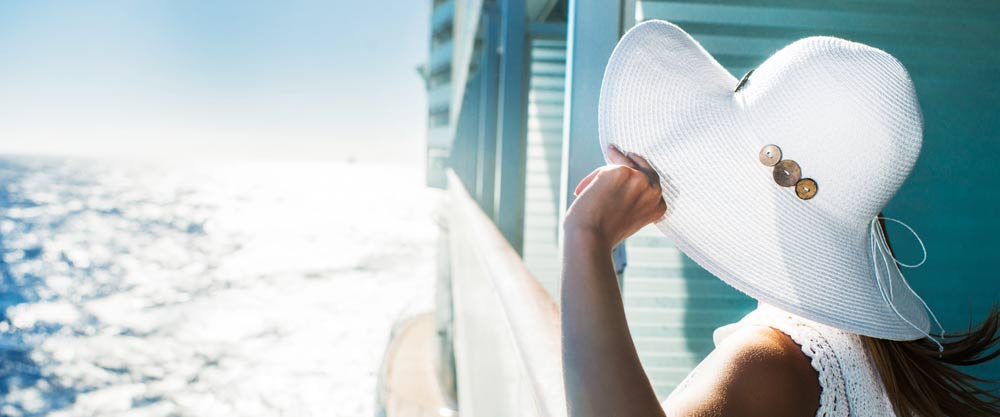 Oceania Cruises - Special Solo Travellers Fares
The world isn't only made for two and there's something seriously indulgent about relaxing solo in your suite or treating yourself to that amazing bottle of wine with dinner. Oceania's special solo traveller fares take the expense out of travelling independently, leaving you with little else to think about but where you'll go; a choice that's entirely up to you... See exactly what you want to see, eat where you want to eat, go to bed at 8pm after a busy shore day or wake up at noon and head straight to the spa.

Book your Oceania cruise for one - you deserve it. Take a look at the itineraries below.
If you're travelling by yourself, cruising is one of the best ways to do so. Solo travel isn't as unusual as you might think.
According to ABTA, 12% of the UK population holidayed alone last year and 18% of over-65s have travelled alone in the last 12 months. In fact, the average solo traveller is 57. Around 20% of Saga Cruises passengers travel alone and the cruise line caters for them well, with cocktail parties and 100 solo cabins set to feature on their new ship, Spirit of Discovery. More single cabins have been integrated into the P&O Cruises fleets as part of recent refurbishment works, while Hebridean Island Cruises sets a sizeable 20% of its tiny 50-passenger capacity aside for single travellers. Norwegian Cruise Line offers Studio cabins on all of its most recent ships while the Cunard fleet added single cabins as part of their refubishment programmes. Cunard are known for hosting a solo travellers coffee mornings each day and offer daytime activites, giving individuals a chance to chat and get to know others who are holidaying solo.
Fred. Olsen Cruise Lines fleet offers a wide range of cabins for solo travellers, with activities and dance hosts available. While Hebridean Island Cruises' Hebridean Princess is ideal for solo travellers, offering ten single cabins. Riviera Travel offers a selection of river itineraries for solo travellers.
While on board dining rooms usually include a limited number of tables for two and four, there are plenty of larger tables, designed for mixing groups of travellers together. Six and eight occupancy tables are typically the norm, so there's often a very diverse range of age, interest, and conversation.
Solo travellers are welcome to attend all events and entertainments, with many cruise lines hosting a 'singles night' on the first night of a cruise. Many cruise lines will also host a number of events specifically for solo travellers who are keen to meet others in a similar situation.
Cruising has long been recognised as the perfect way for solo travellers to holiday; itineraries are planned for you, including the practicalities such as flights, hotels, transfers and dining arrangements, making it the most stress-free way to travel. If you're new to cruising, you may be surprised by how many solo travellers you will meet during your voyage.