Coral Princess Cruise Ship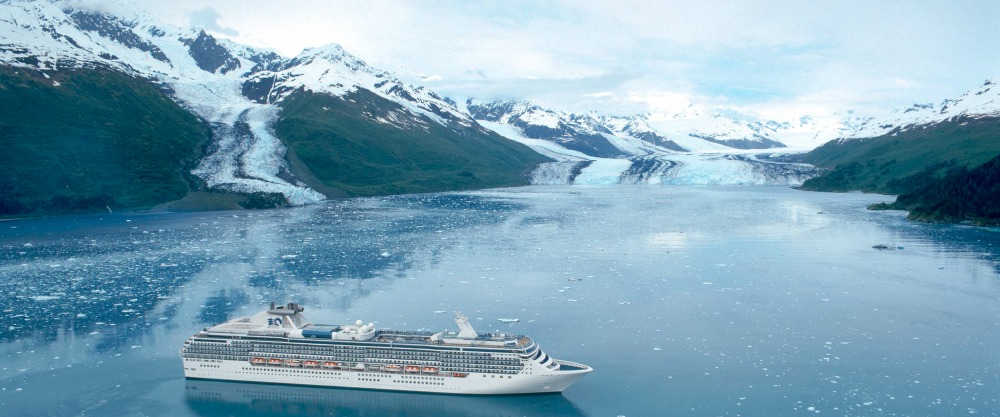 Princess Cruises Fleet: Caribbean Princess Coral Princess Crown Princess Diamond Princess Emerald Princess Golden Princess Grand Princess Island Princess Pacific Princess Regal Princess Royal Princess Ruby Princess Sapphire Princess Sea Princess Sky Princess Star Princess Sun Princess
Built with 90% ocean view staterooms and 700 balconies, Coral Princess is the perfect vessel for viewing the glaciers of Alaska or traversing the Panama Canal. One of only two ships in the Princess Cruises fleet built with the Panama Canal in mind, the 91,627 ton Coral Princess gives her passengers a front row seat to some of the most breathtaking views in the world. The slim-line and elegant ship accommodates 1,974 and 895 crew, offering a personable and intimate atmosphere amidst spacious surroundings.
Introduced in 2003, before undergoing a sparkling makeover in November 2009, Coral Princess is an attractive mid-sized ship catering to families and adults alike, her facilities and itineraries making her all the more appealing.
Evening Entertainment
Considering her smaller size, Coral Princess doesn't lack entertainment or activities. The 2009 refurbishment introduced Movies Under the Stars to Coral Princess, and the opportunity to enjoy movies accompanied by warm popcorn, toasty blankets and a starry night sky, has proved a popular one ever since.
The Princess Theatre lies at the heart of Coral Princess and is a showcase for the extraordinarily talented Princess performers. Some of the most talented musicians, actors, singers and dancers at sea illuminate the stage each evening with musical performances and Broadway style shows. During the day the theatre also hosts interesting port talks.
Universe Lounge uses top-notch acoustics and three revolving stages to put on a show, with the multi-use venue hosting cooking demonstrations and lectures during the day, and live music and entertainment come evening. With comedy, karaoke and game shows in the smaller-scale Explorers Lounge, you'll never be short of evening entertainment.
After dinner drinks are in abundance at the various bars on board, with the nautical themed Wheelhouse Bar providing a cosy backdrop to nightly festivities. Enjoy a Martini and jazz music at Crooner's Bar, or end the day with a cigar at Churchill's Lounge.
Activities & Recreation
It is up to you whether you choose to fill you sea days with activities or simply relax in one of the two pools and five hot tubs on board. The ship's main Lido Pool is a hive of activity during the day, while the Lotus Spa Pool offers a peaceful Balinese inspired haven. Time at the Lotus Spa Pool should of course be combined with ultimate relaxation in the spa itself, where an extensive treatment list, thermal suite and sea view salon will leave you feeling pampered and refreshed.
Sports fans can take advantage of the 9-hole putting course, or head to centre-court to reinvigorate their competitive edge in a game of volleyball, tennis or basketball. A fully-equipped gymnasium encourages treadmill sessions with a sea view, and there are regular opportunities to participate in the most innovative exercise classes, each led by a professionally qualified trainer.

Swarovski, Calvin Klein, Ralph Lauren, Lancôme, Clinique, Estee Lauder, and Fossil are just some of the brands that can be found in the on board boutiques; a great place to spend your winnings from The Princess Casino and all at duty-free prices.
Family Features
Coral Princess is huge fun for the whole family and Princess Cruises' age-appropriate kid's clubs keep all ages entertained throughout the whole day. The Teen Centre is fully equipped with everything from the latest games consoles and giant TV's, to foosball tables and computers, while Princess Pelicans (ages 3 to 7) and Shockwaves (ages 8-12) are kept entertained with hours of karaoke, pizza parties, pyjama nights, arts and crafts, and movie nights. The Pelican's Playhouse, Pelican's Pool and Splash Pool are awesome kids-only areas: no grown-ups allowed!
With the children so well entertained, you'll be free to enjoy perfect serenity at The Sanctuary; an adult-only area in which to recharge your batteries while the little ones let off some steam.
Dining
Guests on board Coral Princess can choose between Traditional and Anytime dining, each enjoyed in a dedicated and beautifully set main dining room. Traditional dining is delivered with attentive service in the classically designed Provence Dining Room. Here, you'll sit at the same table each evening, with the same dedicated waiter and a choice of 5.30pm, 6.30pm or 8.30pm sittings.
Anytime dining is offered in the Bordeaux Dining Room and gives passengers complete freedom over when they choose to dine. Casting aside routine, diners can enjoy the same stunning silver service but at a time to suit them, between the hours of 6pm and 9.30pm.
Exquisite local specialities and gourmet cuisines are in high demand at each of the ship's Speciality Dining Rooms. Live jazz music compliments New Orleans inspired cuisine at the Bayou Café & Steakhouse, while the flavours of Italy come to life at Sabatini's. Speciality restaurants are the perfect venue to celebrate a special occasion or simply enjoy something a little bit different.
Coral Princess encourages you to take al fresco dining to a whole new level of luxury with Ultimate Balcony Dining. Whether you enjoy smoked salmon and champagne breakfasts, or an extravagant four-course evening meal with your very own waiter, there are few better ways in the world to celebrate a special anniversary or to begin an incredible honeymoon cruise.
Casual dining is done well on board Coral Princess. From buffet style eats in Horizon Court, to poolside pizzas, afternoon tea and delicious pastries; you need never go hungry. Load up on breakfast before you set off on shore explorations or enjoy a naughty midnight snack at the buffet; it's all included in your fare and too delicious to refuse!
Dress Code
The dress code aboard Coral Princess is primarily smart casual, with just two formal evenings scheduled per week. During the day, casual sportswear, including shorts, lightweight pants and jogging suits, is the order of the day both at sea and ashore in hotter climates. You'll need a sweater, jacket or an all-weather coat too for cooler evenings. Formal evenings require tuxedos for the gentleman and either cocktail dresses or evening gowns for the ladies.